If you have a web resource, even with a small number of visits, it's time to think about monetizing it. You can earn passive income just by managing your website. However, to do this, you need to figure out what methods exist and which ones are right for you.
If you are just starting to get acquainted with this topic, we recommend reading an article that describes in detail what monetization is and where to start.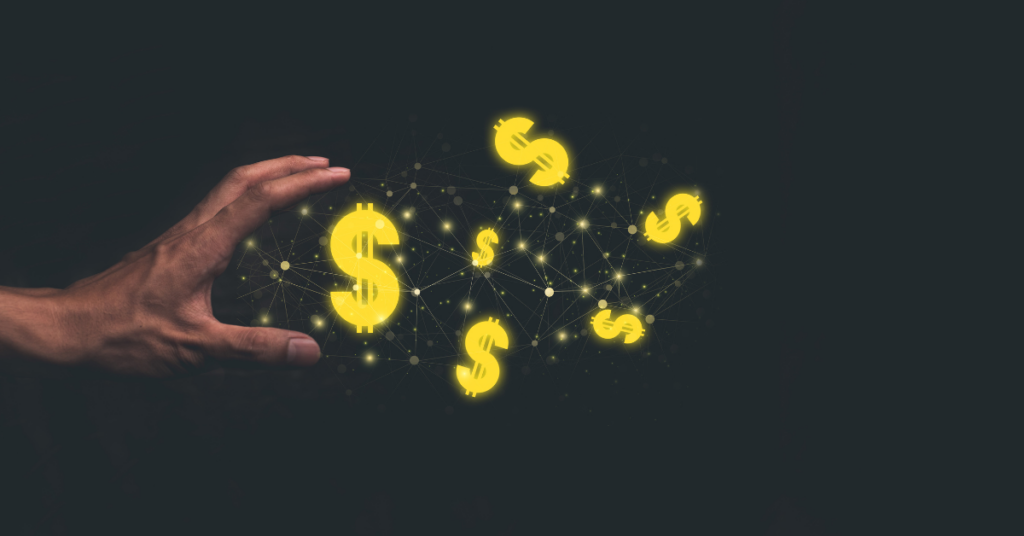 What are the effective ways of monetization in 2023?
Let's take a look at the main website monetization tools and how they work.
Sponsored materials
A website with good rankings and performance can be monetized by placing sponsored articles with a link to the customer. Google recommends using the "sponsored" attribute in such cases. This option is especially relevant for blogs. You can post advertising content of other companies on your portal marked as "affiliate material" for a fee. It is important to note that these materials should be interesting for your readers, otherwise they will negatively affect their loyalty.
Affiliate programs
Affiliate programs are a way of monetizing traffic when individual users become referrals and start bringing a fixed amount or percentage of the costs of another service/product to the webmaster. Such a program can be tailored to any audience and any topic. You can compare programs and work simultaneously with several competitors, providing them with customers. The main thing is to make users interested and encourage them to click on your affiliate links.
Teaser networks
A teaser is an advertisement in the form of a graphic element or text that features a catchy headline that motivates people to click. There are special services where you can register and place this type of ad on your website. In this case, you are charged for the number of clicks on the teaser.
CPA networks
CPA networks are programs that provide for payment to the website owner for the user's performance of a targeted action. It can be: registration, filling out a form, placing an order. After joining such a network, you find a suitable offer from the advertiser and place advertising materials on your website. You can accept several offers at once and thus increase your earnings.
Recommendation systems
Recommender systems are algorithms that select relevant products and services based on user data. Historically, recommender systems were born as an offshoot of search tasks. In search, there is a query, there is a context, and there are items to be ranked. In recommendations, everything is similar, but the query is the user and his or her preferences. For example, the Phoenix Native platform works in the same way. Based on data collection and detailed analysis of user behavior using artificial intelligence, ads are ranked and placed in the right place. Thus, users see only relevant content, which improves their engagement.
Paid subscription/receipt of voluntary donations
This is the most common way to monetize blogs whose authors do not want to place ads on their sites. There are several ways to implement this method. You can make some content free and some paid, or you can connect third-party services for voluntary donations. If your resource is popular and highly loyal, you can make all content paid.
Dropshipping
Dropshipping is a business scheme in which a buyer places an order on an online platform, and the webmaster passes the order on to a manufacturer or wholesale supplier. In this case, the webmaster does not need to keep the goods at home or rent a warehouse. The manufacturer processes the order itself and sends it to the buyer. The online store reimburses the cost of the goods at the wholesale price and earns a markup, while the manufacturer gets an additional market. The disadvantage of this monetization method is the need to control orders and monitor their fulfillment.
Selling a product/service
This method is suitable for websites that were originally created as entertainment or informational. When you have a sufficient number of interested and loyal audience, you can sell your own information products. For example, your expert courses, personalized content, consultations, etc.
Conclusions
Thus, the same method can bring profit in different ways for each website. You need to test different options and choose the most profitable one.
It is important to understand that success depends not only on the right method but also on other factors. For example, the number of unique users who visit your website during the day. The more of them, the more you earn. This is especially true for monetization methods that pay for clicks. The value of traffic is also important. The more closely your visitors match the target audience of the advertiser, the more valuable it will be.