The growth of the Internet industry and a large number of platforms makes it possible for any user to quickly create their own website or blog, as well as start making money on it.
Most recently, in our blog, we talked about what monetization is and why it is needed. Recall that even with a small amount of traffic, but high-quality content, you can start making a profit. And most importantly, in the future it can be scaled using different advertising platforms. Let's look at this further in more detail.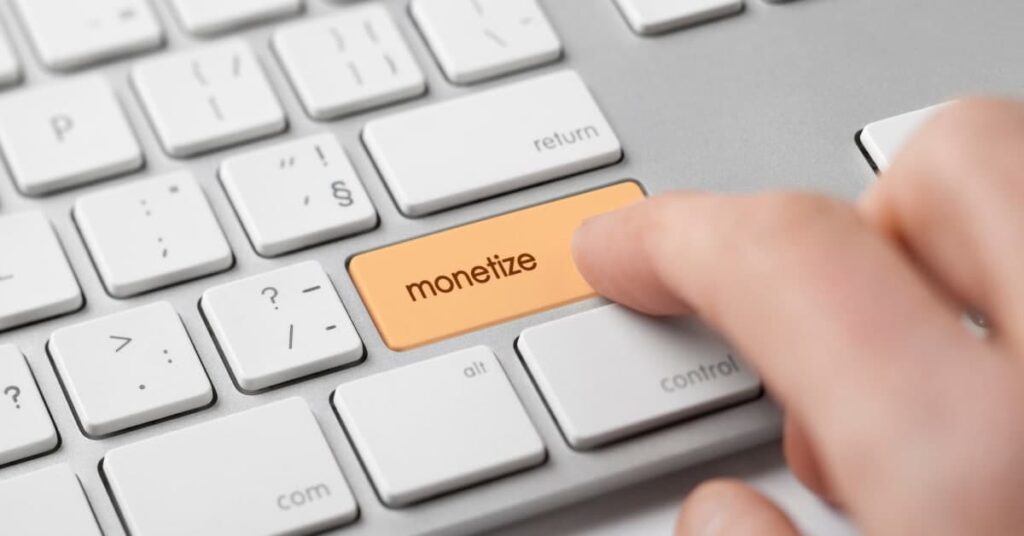 What types of ads can be posted?
Contextual advertising
Contextual advertising is a small ad that is relevant to the subject of a web resource or the interests of users. Contextual advertising can be text, graphic or video format.
The leader of such advertising is Google AdSense. This network provides a number of requirements for sites and placement of ads. For example, according to the rules, it is forbidden to connect sites of certain topics, it is impossible to artificially wind up impressions and clicks. Also, there are rules for placing ad blocks. Violation of the rules threatens to disable ads and account blocking.
To use such advertising, you need to register with the service and place a code on the site. Paid clicks on ads. At the same time, the cost depends on the niche.
Banner advertising
Banner advertising is another way to monetize. It provides lower site requirements than Google Ads. Moderation is less rigid, and the entry threshold is available to more sites.
The principle of cooperation with such networks: you register in the service and also install a display code on the site. You can customize everything according to your requests: choose the type of banner, specify the location of its placement, prohibit irrelevant topics. Income is accrued for the number of ad views or the number of clicks. It all depends on the theme of the site and the competition in the niche.
Some networks post calculators on their websites to calculate income potential.
Teaser advertising
A teaser is a variant of banner advertising. In graphic form it is a static and animated image, in text form it is an announcement. The difference from banners is that a teaser may not contain direct advertising. Its task is to interest the user, arouse curiosity, arouse interest and motivate to click.
Such networks are intermediary companies between advertisers and publishers. To get started, you will need to register and put the code on the site. Payment will be charged for the number of clicks.
What methods of monetization can be used?
CPA networks
CPA networks are advertising networks in which the site owner receives payment only if the user performs some targeted action (registration, filling out a form, purchasing a product).
The work of CPA networks is based on attracting advertisers and site owners. The advertiser places an offer (advertising offer) on the site – text, link, banner and description of his offer. Here he also indicates the cost of payment.
The site owner or webmaster chooses an offer that suits him and places ads on his site. When users perform a target action, the site owner receives payment from the advertiser, with the exception of the percentage of the CPA network. Some networks have referral programs, when the owner of the resource receives a percentage of the advertiser's profit.
Affiliate programs (affiliate marketing)
Affiliate programs are referral systems in which you can profit from the sale of someone else's product or service.
Affiliates are similar in principle to CPA networks. The difference lies in the absence of an intermediary – site owners work directly with advertisers.
The essence of affiliate marketing is that you advertise your partner's product on your resource – place ads, distribute coupons, publish links. If the user is interested in the offer, he will follow the affiliate link and buy the product, and you will receive a certain percentage of the transaction. The amount of remuneration from the actual sale of links depends on the agreement with the partner.
Sale of advertising space
You can not look for advertisers and profitable affiliate programs, but offer the placement of advertising banners or text ads. This monetization option is suitable if the site has a stable traffic of several thousand people a day.
The advantage of this method is that you set the cost of placement yourself. Direct advertising is paid by agreement: cost per thousand impressions or a fixed price per placement.
For example, your resource is dedicated to sports topics. You can advertise sports shops, clubs and organizations in this area.
Sponsored Content
If the site has an article section or a blog that is popular with readers, you can publish content from advertisers in it. Such publications are called sponsored content and affiliate material.
For advertisers, such content works like native advertising. Many companies are looking for blogs with good traffic to post their content. But it is important to make sure that the publications look relevant and correspond to the theme of the site.
The cost of hosting sponsored content is determined by the owner of the resource. This may be a flat placement fee or a cost depending on the size of the publication. You can offer not only the placement of articles, but also the creation of sponsored content. For example, most large sites create advertising content on their own or carefully edit the submitted materials.
Recommendation Technologies
Recommender systems are special algorithms that offer the user products that suit him according to certain criteria. They help the buyer, firstly, to figure out what he needs, and secondly, to make a purchase decision faster.
As a result, his loyalty increases, with a high degree of probability he will return to the site for new purchases. According to statistics, today more than 45% of all news sites in the world use recommender systems. Referrals generate over 3,000,000,000 leads per month for advertisers of all types.
The advantage of this method is that relevant content is better perceived by users than regular advertising. This prevents such a phenomenon as "banner blindness". For example, networks such as "Phoenix Native" place both advertisements and news ads in widget blocks. This contributes to the fact that users become more loyal to the resource, as they see diverse and relevant content. They stay on the site longer and view more pages.
Conclusion
The types of ads and monetization methods described above make it clear that even if your site or blog is just a hobby, you have the opportunity to make money on it.
There are a huge number of website monetization strategies: banner placement, info links, widgets, RSS news advertising, premium content, etc. How to decide what exactly you need?
First, you need to evaluate your website traffic and your user profile. Then, you need to make sure that your content is of sufficient quality. And only after that, you can think about finding the best monetization strategy that suits your resource.