📌 Europe's largest online advertising event will take place next month.
We are pleased to provide informational support for the event and join the rapidly growing community at Digital Marketing Europe 2023!
On March 28 and 29, the conference will bring together professionals who want to learn the latest methods and strategies to achieve better results and improve their marketing. Inspiring sessions and keynotes, panel discussions, networking opportunities, and much more await you!
🌐 Connect with industry leaders, get insights from over 40 leading experts, stay ahead of the latest trends and explore new perspectives with 5000+ attendees.
The event will cover a wide range of topics:
Social Media
Brand Strategy
Mobile Marketing
Online Advertising
Growth Hacking
Marketing Automation
SEO & SEM
Web Marketing
User Experience (UX)
Marketing Technology
Content Marketing
Affiliate Marketing
Customer Experience
Email Marketing
Data & Analytics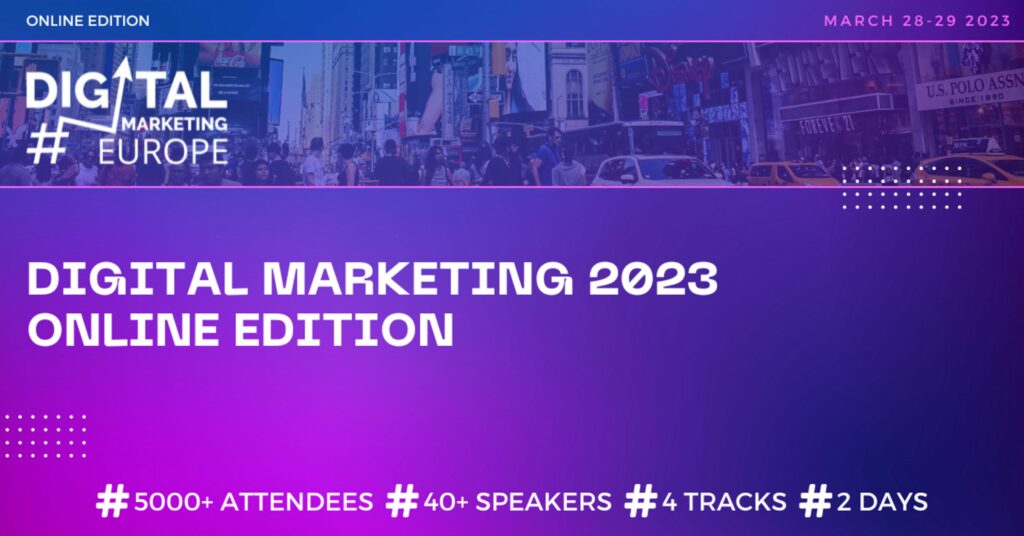 The full program of the conference and the list of speakers are available here: https://digitalmarketingcon.eu/
Join us and become a part of something really special! 😉